SIGHTSEEING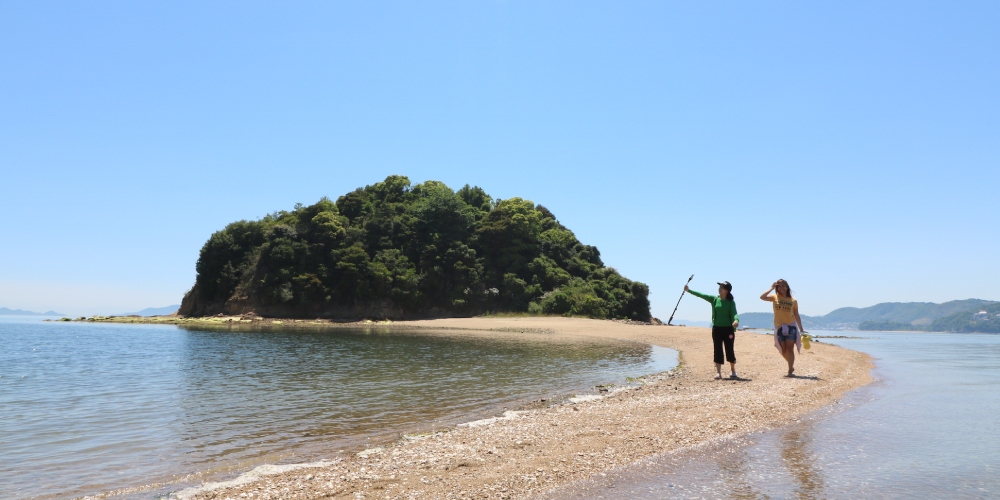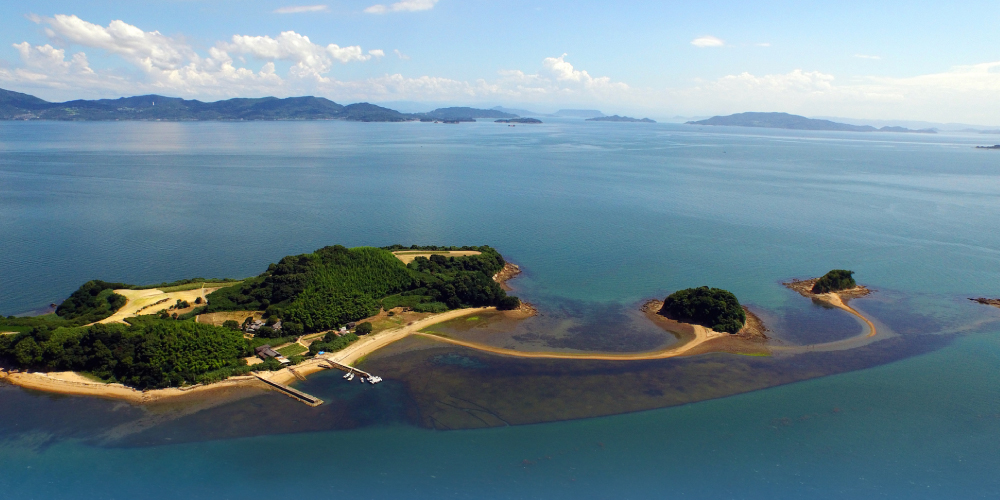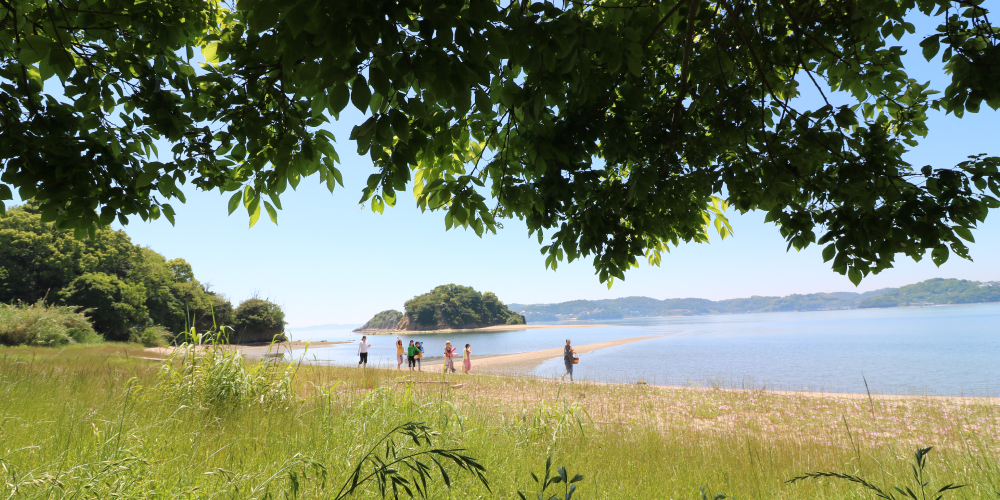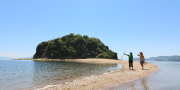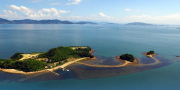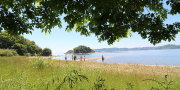 VENUS ROAD
In Ushimado Bay of Setouchi City, the three islands of Kuroshima, Nakanokojima, and Hashinokojima are connected by a sand bar that appears during times of low tide, and guests can walk along the arch-shaped sand bridge to the islands.
Come to see this sacred sand road made by nature while gazing at the Ushimado sunset, which was selected as one of the best 100 sunsets in Japan.
"Shiomachi Karakoto-dori" is a townscape located in the east part of Ushimado town (between Seki-cho and Higashi-cho areas) in Setouchi City; the area prospered as a port town between the Edo Period and 1955 and retains remnants of that era. Traditional folk culture is still evident in the Honrenji Temple that was used for Korean envoys, the ruins of a traditional tea house, white-walled earthen warehouses, latticed doors, the old Ushimado Bank, ruins of the lantern hall, and in the traditional buildings, the 'shishikoma' celebration for girls, the majestic 'danjiri' floats that are used in the autumn festival, and more.
There is boat service that goes to each island.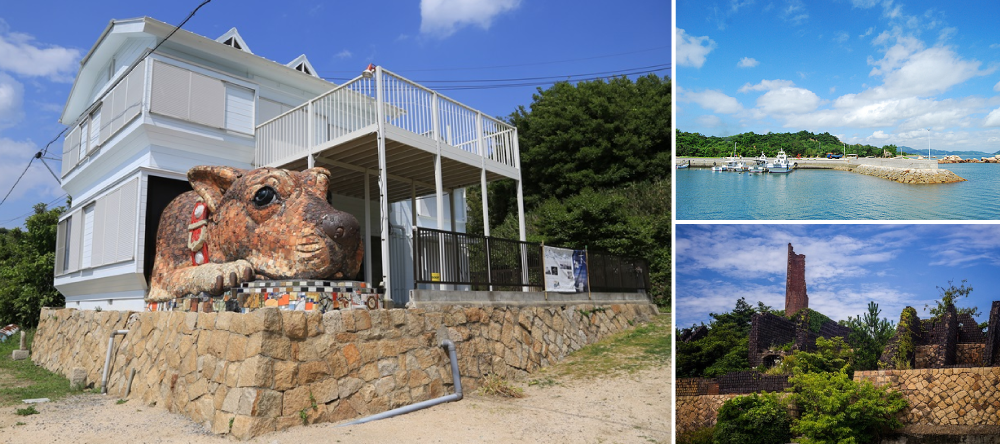 Inujima
This small island is located about 3km from Hoden Port in the southeast section of Okayama Prefecture, and takes about 7 minutes by boat; it is located within the Setouchi Inland Sea National Park, and takes about an hour to walk around.
It is known for a type of granite called "Inujima Mikage", and is the site where stones used at Osaka Castle, Edo Castle, the Okayama Castle wall, and the Osaka Harbor of the Meiji Period were mined.
The island is popular as an art spot due to the copper refinery that has been reformed into an art museum and "House Project" art installation pieces.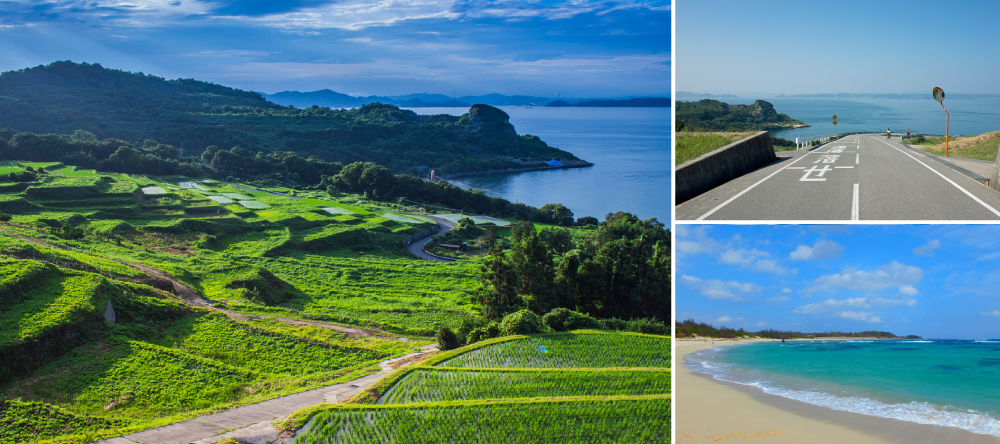 Teshima
The island is abundant in nature, and a view of small and large islands floating in the beautiful Seto Inland Sea are visible from every point on the island; fresh seafood is also readily available.
Many items made from Teshima Stone (a kind of volcanic tuff) remain throughout the country, including the stone lanterns at Katsura Detached Palace in Kyoto and the three-story pagoda at Shiromineji Temple.